Manuela lost 8 kg* in just 2 months!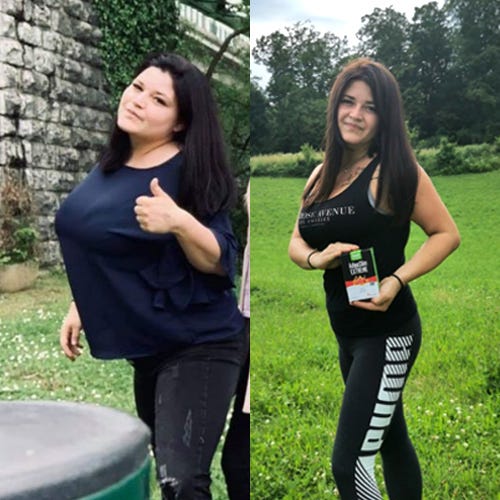 Eliminate the cause of fat accumulation, bloating and low energy levels, and speed up your fat-burning process!
"I lost 24 kilos* in 3 months!"
"Have I reached my goals? At the moment, I can't say that I'm quite there yet, but I've been using AdipoSlim EXTREME** for three months now and I lost 24 kilos*! "
Manuela, Italy
*[Results may vary from person to person. To lose weight, a varied diet and a healthy lifestyle are important.]
**[AdipoSlim Extreme has been renamed to AdipoBurn Extreme. Only the name has changed, the ingredients and the benefits have stayed the same.]
Bestselling Total Solution Pack – BUY NOW and get a FREE GIFT!
Enter the code at checkout: 3STEP
Welcome to the super-easy 3-step slimming
Step 1: Flush out toxins and excess water
Are you struggling to lose weight? You're not the only one. To kickstart your weight-loss journey, you need to first detoxify your body and prepare it for fat burning!
Step 2: Control the appetite
We all have bad habits – and evening snacks are among the most common ones. Our bodies often crave unhealthy food, especially during stressful times. But we found a way to tackle night-time cravings!
Step 3: Boost fat burning
Our bodies need some help burning all the fat that has accumulated. These powerful natural fat burners can help us burn the calories much quicker and boost the impact of our exercise.
Complete weight loss solutions
Bundles at a special price – up to 80% off!
Buy today and get a special GIFT - FREE Quick Detox!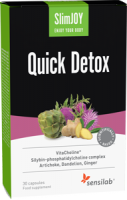 Treat your body to a complete natural detox and give your weight loss a powerful boost with patented milk thistle extract, artichoke, vitamin E and black pepper! 5-in-1 effect: detox, regenerate and protect the liver, support fat metabolism, increase energy and vitality
Enter code: 3STEP at checkout!
Receive a 30 - day supply
A well-rounded one-month bundle that will make weight loss more efficient and help prevent the yo-yo effect!
Boosts fat burning
Reduces excess water
Decreases evening hunger
Receive a 60 - day supply
Our best-seller: an intensive 2-month programme that will help make the dream figure a reality.
Helps eliminate excess water
Reduces cellulite
Boosts fat burning
Receive a 90 - day supply
This bundle contains everything that's needed to lose weight and keep it off!
Boosts fat burning
Decreases evening hunger
Boosts weight loss
Real success stories – you can do it too!
SlimJOY has helped more that 1 million people across Europe!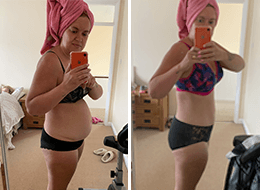 After a few days, my tummy was a lot flatter!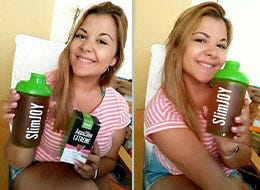 At the end of a month I weighed almost 5 kg less!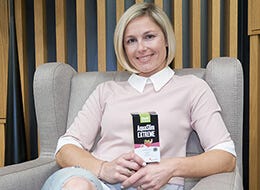 I've always been very active, so I haven't really had problems with excess weight – but I did have the heavy leg sensation and felt a bit puffy. Turns out, it was excess water. And AquaSlim EXTREME has helped me flush it all out! I now feel much lighter and my body looks much leaner! I'd definitely recommend it to everyone!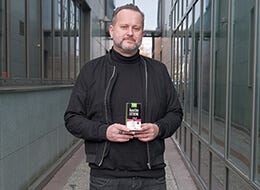 Never in my life would I think it would be so simple! I work in the entertainment industry, which means long hours on the job and a lot of stress. Combined with irregular meals, that gradually translated to weight problems and a total lack of energy. I tried and failed to get rid of excess weight so many times – until I came across AquaSlim EXTREME!
Successful and long-term weight loss is finally possible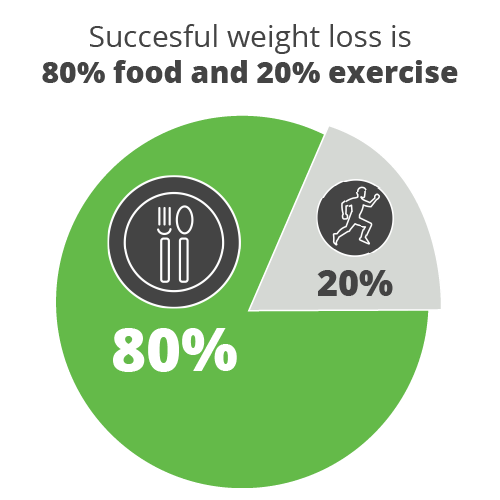 While our supplements will get you to the finish line faster, it's still important to stick to a good all-around plan in order to get the best results. Keep the 80-20 rule in your mind.
What does it mean? To put it simply, you will lose more weight in the kitchen than at the gym. Just think, 1 chocolate bar has around 200 kcal. To burn 200 calories, you have to jog for full 20 minutes just to get to where you were before you ate it!
But, to get the best results, wouldn't it be nice to compromise? Have a smaller snack, but still do some exercise? Here are some easy ways to help you burn extra calories every day:
Try to drink more water – especially before your meals

Make your meals smaller and have more of them

Find healthy alternatives to your favourite meals or guilty pleasures

Take the stairs instead of the elevator

Park further away

Get off the bus 1 station earlier
And we've got something even better: workout plans, e-books with the best weight loss tips AND a digital app to help you smash your goals – all free with your purchase!
Great workout + meal plans = weight loss victory!
You also get access to the 28-day slimming plan!
Meal plans and easy recipes
Healthy habit guide
Video workouts
Bonus: mobile app
You also get access to the 28-day slimming plan!
Meal plans and easy recipes

Healthy habit guide

Video workouts

Bonus: mobile app