Join over 1 million happy customers!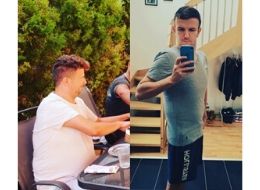 "After a month, I noticed I lost 6 kg. I discovered that my old clothes became looser and that I needed to size down."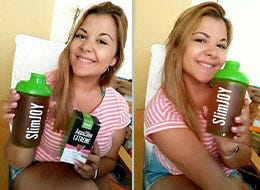 At the end of a month I weighed almost 5 kg less!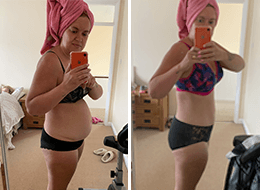 After a few days, my tummy was a lot flatter!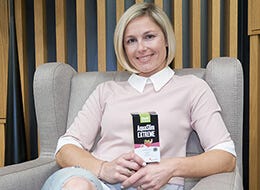 I've always been very active, so I haven't really had problems with excess weight – but I did have the heavy leg sensation and felt a bit puffy. Turns out, it was excess water. And AquaSlim EXTREME has helped me flush it all out! I now feel much lighter and my body looks much leaner! I'd definitely recommend it to everyone!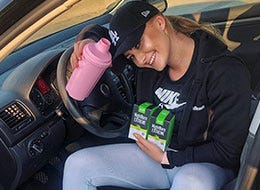 That amazing feeling after a good workout, enjoying a SlimJOY drink in peace.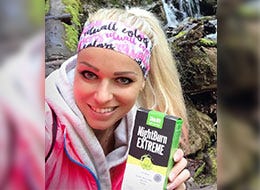 I want to introduce you to an amazing night-time fat burner. It tastes amazing. If you combine it with some exercise, even better.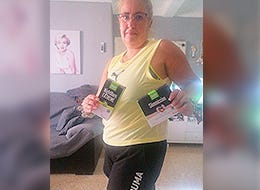 I'm very happy, I feel lighter since I've been using it, I'm no longer retaining water and I've lost 8.5 kg in two months! I've changed my diet slightly and started exercising and the changes are visible. I'm 38 years old and it was the best way for me to lose weight.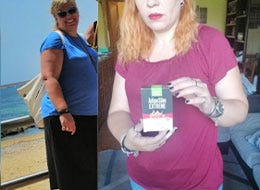 I combined SlimJOY products with a low-calorie diet and the results were amazing! In 4 months, I lost a total of 17 kg, 7 cm around the waist and 8 cm around the hips.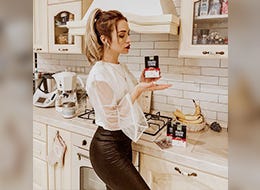 I love my body, but I'm aware that I consume a disproportionate amount of fatty food and I'm trying to rectify this with SlimJOY's AdipoSlim EXTREME. It's a supplement that will help me fight abdominal fat.