The fastest easiest way to your dream figure!
Achieve visible weight-loss results, a more toned body and feel more comfortable in your body: with these SlimJOY bestsellers, results are guaranteed!
Over a million satisfied customers worldwide!
It shows its effect very quickly and I lost weight much faster than with sports and a healthy diet alone.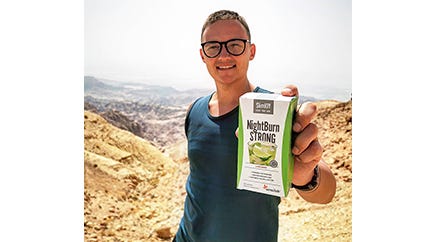 Fast and effective - in less than 2 weeks I feel lighter and more energetic!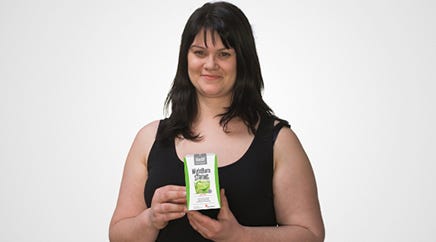 I sleep better, I don't sweat anymore and I don't wake up during the night.
With NightBurn STRONG I felt no hunger in the evening at all!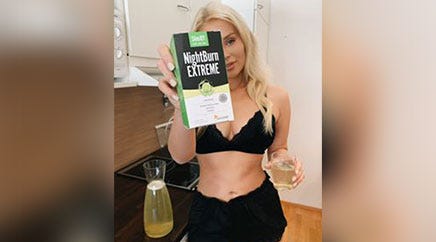 Anyone else suffering from hunger pangs that make you raid the fridge late at night? I have a glass of NightBurn EXTREME before bed, which helps improve my sleep and stops late-night cravings. It also helps boost fat burning during sleep!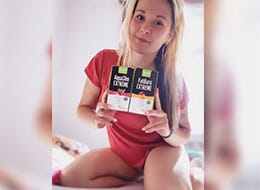 "I'm very excited because I already lost a couple of centimetres around my stomach and my legs, but mainly I don't feel as bloated anymore. It's especially noticeable in my face, where puffiness is most apparent. It really works!"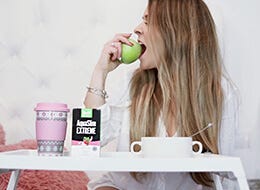 "It will eliminate toxins, help us lose those extra pounds and reduce cellulite! If you ate too many treats over the holidays and now your clothes feel tight, AquaSlim EXTREME can help you lose weight and feel less bloated."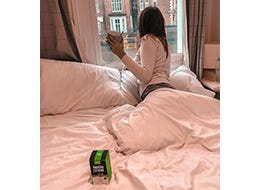 "A cup of AquaSlim with my breakfast to reduce bloating!"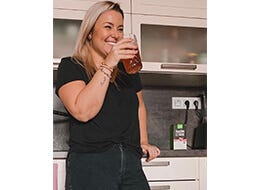 "I measured myself today and couldn't believe my eyes. In 8 days I lost 5 cm around the waist and hips. I'd gladly recommend it!"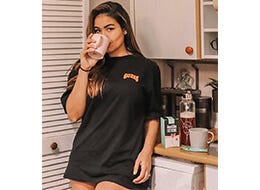 "Those who know me a little know that once I start eating, I can't stop... and what happens next? I feel terrible after I eat, I feel bloated and I start retaining fluids... That's why I'm now trying to eat healthy and I've decided to include a drink that fights water retention to my daily routine. It tastes great, has many amazing effects and the ingredients are ALL natural!"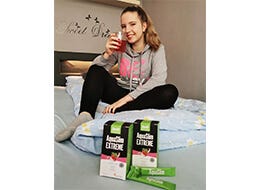 "Warmer months are almost here and I think everyone will agree that having a nice and slender figure is every girl's dream. AquaSlim EXTREME reduces water weight, boosts weight loss and also tastes good, which is a big plus."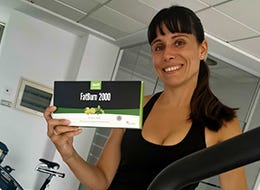 "I have a new ally for my project! 2000 mg of L-Carnitine in convenient vials, with no need to take it with water and red berry flavoured. SlimJOY supports me and helps me exercise with enthusiasm!"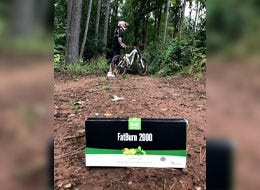 "Perfect for me because it's packaged in small vials that I can take with me wherever I go, for example, when I go cycling. I would definitely recommend this fat burner, the results are impressive."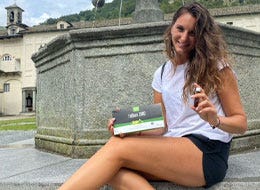 "3 of the most effective fat-burning ingredients, combined for a super-boosting effect & in the form of practical shots for on the go!"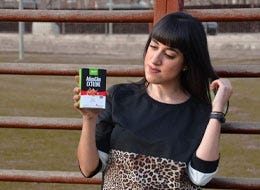 "It's a nutritional supplement that targets abdominal fat and it's helping me on my way to getting a flatter stomach!"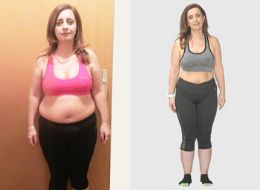 "I can finally wear the skirt I'd never thought I'd wear again!"
"For the first time in years, my waist is smaller than my hips!"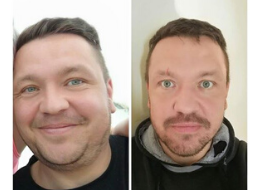 "I'm getting a lot of compliments from people, asking me how I achieved my goals."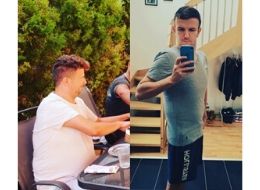 "After a month, I noticed I lost 6 kg. I discovered that my old clothes became looser and that I needed to size down."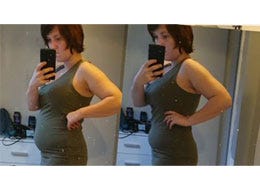 "I noticed changes to my weight after only 2 days. My mood improved, I was motivated to change my eating habits and my clothes fit better."