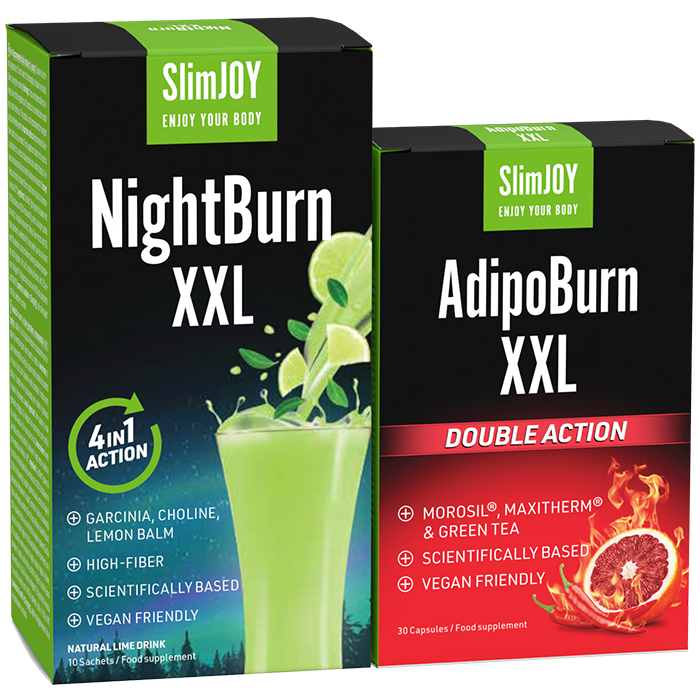 Food supplement
*Disclaimer: The effects of the product may vary between individuals and could differ from those described on the website.
"It's a nutritional supplement that targets abdominal fat and it's helping me on my way to getting a flatter stomach!"
"I can finally wear the skirt I'd never thought I'd wear again!"
"For the first time in years, my waist is smaller than my hips!"
"I'm getting a lot of compliments from people, asking me how I achieved my goals."
"After a month, I noticed I lost 6 kg. I discovered that my old clothes became looser and that I needed to size down."
It shows its effect very quickly and I lost weight much faster than with sports and a healthy diet alone.
Fast and effective - in less than 2 weeks I feel lighter and more energetic!
I sleep better, I don't sweat anymore and I don't wake up during the night.
With NightBurn STRONG I felt no hunger in the evening at all!
I sleep better and how fast I have lost 20 kg. I noticed that the urge to snack in the evening was gone.
Anyone else suffering from hunger pangs that make you raid the fridge late at night? I have a glass of NightBurn EXTREME before bed, which helps improve my sleep and stops late-night cravings. It also helps boost fat burning during sleep!
FREE GIFT: 28-DAY WEIGHT-LOSS PLAN
WEIGHT-LOSS GUIDE (e-book)
LOW-CARB MEAL PLAN (e-book)
AT-HOME VIDEO WORKOUTS
A powerful fat-burning duo that torches stomach fat during the day and at night! Drop pounds and get that flat belly FAST!
Reduce belly fat by up to 50%*

Reduce waist size by up to 7.5 cm* and hip size by up to 6 cm*

Boost fat burning by 33%*

Suppress late-night cravings and keep calories from turning into fat

Lose weight 2x faster* while you sleep like a baby
Since some SlimJOY products are undergoing a re-design, some packaging you receive may differ from the packaging visible in the product pictures on our website. It is, however, still the same product.
Contents: 1x Belly Shaper 24/7 40 capsules/30 days
-

60

% discount

+ Free delivery
Free delivery
Special price
€23.90
Regular price
€59.75