"I feel confident again!"
Tiffany says SlimJOY changed her life. She wanted to share her experience. Thanks to WaterOut STRONG** she lost 10kg!*

"Before SlimJOY I didn't feel good about my body!"
"Before I tried WaterOut STRONG**, I felt really self-conscious. I couldn't stand other people looking at me because I felt so uncomfortable in my own skin. I had enough and decided to act! I discovered SlimJOY products on Facebook and decided to try them."
"It was a real turning point in my life."
I started using WaterOut STRONG** and noticed positive changes in just 2 weeks. I felt lighter, I didn't nibble in between meals and felt less hungry. I started feeling much better about my body!
"Not only did I feel lighter and less bloated, I experienced no negative side-effects!"
Goals reached through healing!
"After a few months I finally reached my goal - I lost 10kg. I finally have the silhouette I wanted and I no longer hide my body under baggy clothes. I feel 100% confident!
Just the help I needed to transform my life!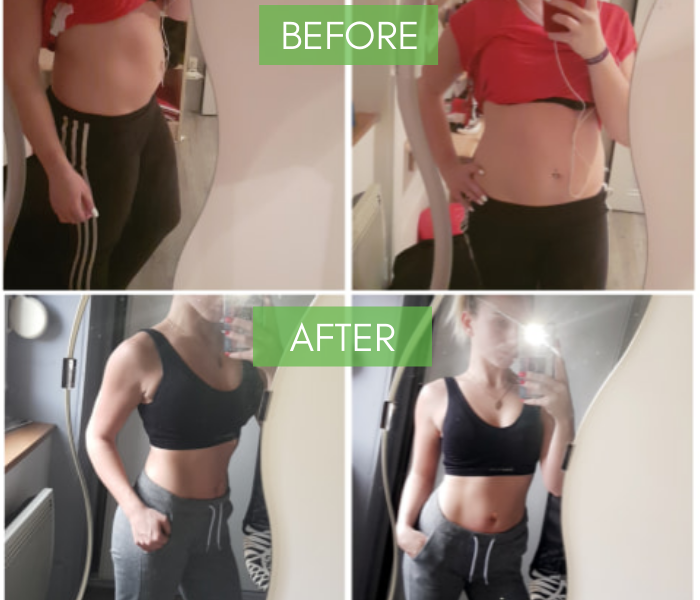 "Even though I've achieved my goals, I won't say goodbye to SlimJOY. I plan to continue using WaterOut STRONG** to help me stay in shape. I'm also totally addicted to the taste!"
*Disclaimer: The effects of the product may vary between individuals and could differ from those described on the website. Our products are not intended to prevent, treat or cure any disease or serious illness. Maintaining a balanced diet and a healthy lifestyle is important.
**The customer used a previous edition of this product. Try the improved version now!