BLOCKING FATS AND CARBS FROM YOUR FOOD
What if you want to lose weight but don't want to completely give up everything you love? Trying to lose weight is stressful enough on its own, why should you deprive yourself of the little things that make you happy? Depressing!

While it is true that discipline and consistency are the key to success, reaching that success is quite pointless if you get over the finish line bitter and hungry.
CAN'T I HAVE MY CAKE AND EAT IT, TOO?
Well not exactly...but quite close! You see, there's a brown seaweed that is rich in very specific marine polyphenols.
Those polyphenols block the activity of two digestive enzymes: lipase (involved in digestion of fats) and amylase (involved in digestion of carbohydrates).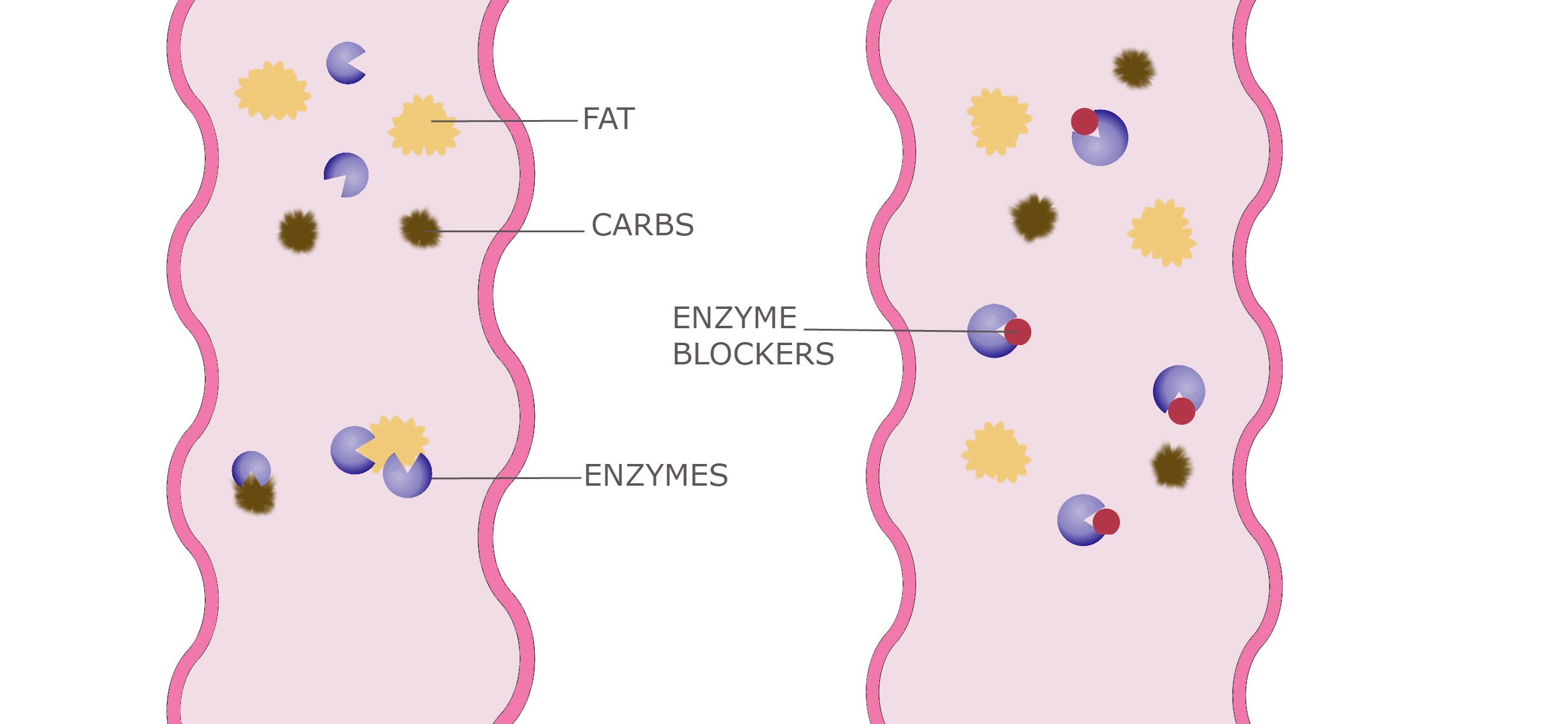 On the left: normal digestion of fats and carbs in the digestive system.
On the right: enzyme blockers preventing fat and carbs breakdown.
As you can see, carb blockers bind to enzymes and prevent them from digesting fats and carbohydrates. This means they simply pass through your system and you don't absorb them. All the fun with none the guilt!

You can block 58% of fat and 54% of carbs from a given meal in this way. We've developed an easy way for you to do this: SlimJOY Capsules!
"