Body Transformation 2020 >>> Ultimate slimming bundles up to 65% off! Shop now
NightBurn STRONG 1+1 FREE
The only single 4-in-1 fat burner that speeds up weight-loss results!
New and improved formula - better results and better quality sleep!
Helps shrink the waistline
Helps suppress your late-night cravings and keeps calories from turning into fat
Helps boost your metabolism and keep your liver, the main fat-burning organ, in shape
Lets you sleep like a baby and wake up refreshed
No stimulants to disturb your sleep
FREE GIFT

The ultimate e-book for an even smoother weight-loss journey and guaranteed results.
30-Day Money-Back Guarantee
If for any reason you are not completely satisfied, simply return the empty package and get a full refund. More
Buy
Try
Return
Money back
Did you know that good quality sleep can actually help you lose weight?
Many studies have shown that there is a link between sleep and weight loss. During sleep, our bodies draw on fat stores. Nightburn STRONG improves this process - it makes you sleep better whilst burning more fat. All you need to do is:
Sleep for at least 7-8 hours, because sleep is a crucial element
Drink NightBurn STRONG, which speeds up weight loss without disturbing your sleep
Why is this new formula better? NEW INGREDIENTS
Very high in fibre, carob and chicory, which limit the feeling of hunger. Ideal for preventing diet relapses!
STRONGER DOSES
The dose of Garcinia Cambogia, a powerful medicinal fruit known for its action on bad fats, has been increased from 800 mg to 1000 mg.
The dose of lemon balm, which naturally improves the quality of sleep, has been doubled.
4-in-1 effect on night-time weight loss
improved sleep + curbed appetite + healthy liver + maximised fat-burning rate
1. CATCHING THE Zs: NightBurn STRONG will help you fall asleep more quickly and also sleep better. You'll be more likely to opt for low-calorie snacks and burn fat much faster if you're fully-rested.
2. STOP THE CRAVINGS: With the power of Garcinia Cambogia, you're good and ready to beat the evening hunger pangs and urges to raid the fridge. That way, you'll be able to fall asleep faster and keep your daytime weight-loss mission right on track.
3. KEEP YOUR LIVER IN SHAPE: The liver is the ultimate fat-burning machine. If overwhelmed, it doesn't function the way it should, which results in a minimised fat-burning rate. NightBurn STRONG helps to keep your liver in good shape to ensure the best possible results.
4. SAY GOODBYE TO FAT: With an outstanding combination of water-soluble fibre, Garcinia Cambogia extract and vitamin B6, NightBurn STRONG prevents the storing of fats and stimulates the fat-burning process. "I've never felt better!"
After a few days of use, Nelly felt that she had more energy and was no longer tired during the day, which is essential when you want to lose weight. "I sleep better, I don't sweat anymore and I don't wake up during the night." "I was no longer hungry when watching the telly at night"
NightBurn STRONG helped Tammy beat the hidden enemy that only comes out when we least expect it - evening hunger. "At the beginning, I was worried I'd be hungry, especially in the evening. Whilst watching telly in the evening, I usually became hungry quite fast. But with NightBurn STRONG, the complete opposite happened - I felt no hunger in the evening at all!"
LOSE WEIGHT FASTER WITH GARCINIA CAMBOGIA
Scientific studies have shown that Garcinia Cambogia can speed up weight loss and help you reach your weight-loss goal faster!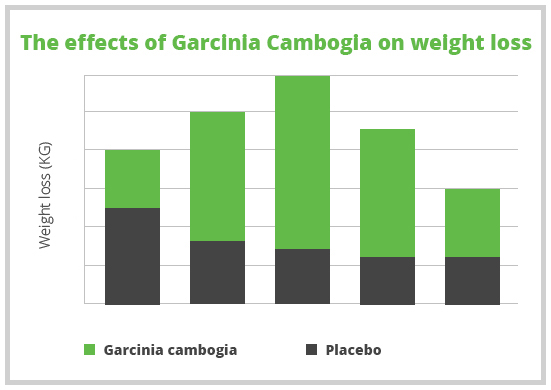 RESETTING YOUR BIOLOGICAL CLOCK IS THE KEY TO EFFECTIVE WEIGHT LOSS
We all have an internal clock, or biological clock, which controls all the body's mechanisms and keeps them regular. Our bodies produce digestive juices towards evening time, which means that food we digest at night will most probably be stored as fat.
If you have trouble controlling evening hunger, it affects sleep quality and makes the slimming process slow and difficult. NightBurn STRONG:
helps suppress late-night cravings
aids evening digestion
helps block fat storage
IS NIGHTBURN STRONG RIGHT FOR YOU?
This lime-flavoured slimming drink will help you if:
you want to sleep better
you tend to eat too much in the evening
you feel tired and have difficulty digesting calorie-rich food during the day (pizza, pasta, chips, fried food, chocolate, etc.)
you eat junk food, which clogs your liver and prevents it from regenerating during the night
you sleep well but then you wake up at 2 am (meaning your liver is in trouble)
late dinners create a heavy feeling in your stomach
Food supplement
Ingredients:
Ingredients (1 sachet): Corn dextrin with 82-88% soluble dietary fibres, garcinia fruit rind extract with 60% hydroxycitric acid, choline bitartrate, lemon balm leaf extract with 15% hydroxycinnamic acid and 7% rosmarinic acid, natural lime flavour, carob tree fruit extract, calcium L-ascorbate, chicory root extract, acidity regulator: citric acid, anti-caking agent: rice concentrate, sweetener: sucralose, pyridoxine hydrochloride.
How to use:
The recommended daily intake is 1 sachet dissolved in a glass of water before sleep.
Warning:
If you are hypersensitive or allergic to any of the product ingredients or use medication, consult your doctor before use. This product is not recommended for pregnant or breastfeeding women.
Important:
The recommended daily intake should not be exceeded. Food supplements should not be used as a substitute for a varied, balanced diet and a healthy lifestyle, which are important.
Storage:
Keep out of the reach of children! Store in a dark, dry place at temperatures below 25°C.
NightBurn STRONG 1+1 FREE