Find out which supplements can help you best!
No one will offer you more ways to tackle weight loss than SlimJOY
1,200,000+ HAPPY CUSTOMERS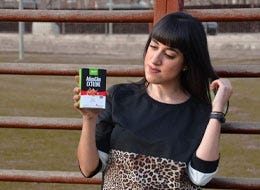 "It's a nutritional supplement that targets abdominal fat and it's helping me on my way to getting a flatter stomach!"
AdipoBurn XXL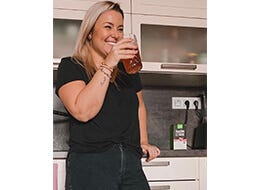 "I measured myself today and couldn't believe my eyes. In 8 days I lost 5 cm around the waist and hips. I'd gladly recommend it!"
WaterOut XXL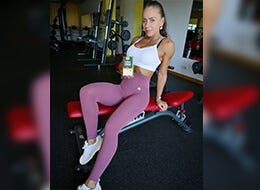 "It does everything it promises! It has a thermogenic effect, suppresses the feeling of hunger and boosts energy, which suits me perfectly as I like to use it before exercising. No complaints!"
FatBurn XXL
Starter kits - BEST bundles
A supper effective fat-burning combo that helps with burning fat day and night and getting that flat belly fast.
Boosts weight loss
Helps improve better
Flushes out excess water
The ultimate slimming capsules and drinks for fast weight loss!
Reduces water retention
Boosts fat burning
Suppresses appetite
This bundle helps fight stubborn stomach fat and converts fat reserves into energy. It helps flush out excess water and prevents new fat reserves from forming.
Weight-loss effect
Decreased waist size
Decreased hip circumference
Reasons to choose SlimJOY




WEIGHT-LOSS SUPPORT AND SLIMMING GUIDES
4 ways lack of sleep is sabotaging your weight loss
Everyone knows that in order to lose weight you need to eat healthy and exercise. But did anyone ever tell you, none of that helps if you're not get …
Read more
See all blog posts